1.5" Sofskin TM Floating Mattress
Toys & Floats
The 1.5″ Sofskin TM Floating Mattress Is A Soft, Floating Foam Luxury Mattress!
The 1.5″ Sofskin TM Floating Mattress offers a unique design that you never need to inflate; this floating mattress is ready to get in the water when you are! When you're finished floating, in the lake or pool, just roll up the Sofskin Mattress for easy storage. This floating mattress helps you enjoy hours of rest and relaxation in the pool. This mattress is constructed of soft, vinyl coated floating foam. The design makes this mattress easy to roll up and take with you.
The Swimline Sofskin Floating Mattress has a comfortable textured surface and measures (L x W x D) 74″ x 26″ x 1.5″ (188cm x 66cm x 3.8cm). The added bonus of a comfortable raised headrest puts you into a state of ultimate water relaxation.
Features:
Never needs inflation
Constructed of 1.5″ thick closed cell foam
Rolls up easily for convenient storage
Dimensions: 74″ L x 26″ W x 1.5″ H
Vinyl coated luxury mattress
Soft, floating foam
UV resistant
Recommended for ages 3 and above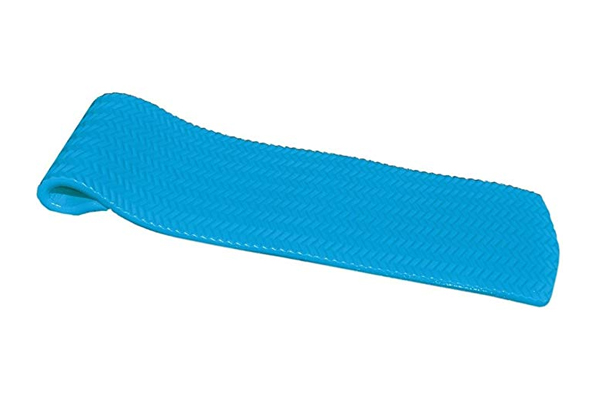 TOY-12010