1 HP Turbo Flo II Pump
Above Ground Pool Pumps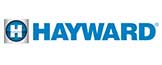 Hayward 1HP Turbo Flo II Pump Is An Efficient, Self-Priming Motor!
The Hayward 1 HP Turbo Flo II pump has been designed to provide years of service and worry free operation. The Turbo Flo II has been uniquely engineered as a superior above ground swimming pool pump. The non-conductive, corrosion-proof motor housing provides protection from the elements. As well as, insulates the electrical motor parts from outside contact.
The advanced design of the Turbo Flo II, reduces operation and maintenance. Creating simple, common sense procedures for the average daily user. Hayward pumps have self lubricating motor bearings and shaft seals, so no lubrication is necessary.
Features:
Corrosion proof motor housing for years of worry free operation
Super quiet motor operation
Ergonomic handle for easy carrying
Exclusive quad lock cover for easy cover removal and cleaning
Large leaf holding capacity strainer basket, which dramatically extends time between cleanings
All pump components are molded of a corrosion proof reinforced thermoplastic for extra durability and a longer life span
110 Volt Plug (25′ Long)
Optional electronic timer module
PMP-SP5710