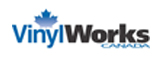 The 24″ – 3 Section Base Kit – White Keeps Your Backyard Safe!
Vinyl Works Canada is the original manufacturer of resin pool fence kit systems for above ground pools. All VinylWorks fence products are manufactured using maintenance free resins and stainless steel hardware, and all fence sections measure 24 inches tall by 64 1/2 inches in width, and can be cut to fit specific pool requirements.
The 24″ – 3 Section Base Kit – White contains fencing sections for above ground pools. The number of fence sections on a pool will vary by pool size, shape and manufacturer, as well as decks, ladders and other types of entrance systems to the pool. One fence section covers one pool top seat/top rail, or the distance between two pool uprights.
FEATURES:
White in colour
Maintenance-free resin fence
Easy, do-it-yourself installation
Fits most popular above ground pool models
Helps decrease risk of unauthorized use of pool and keeps toys, balls and floats in pool
Very attractive and enhances appearance of pool
Modular packaging so you can buy as many sections as you need
Fence is 24 inches tall, distance between posts is 64.5 inches and between each spindle is 4 inches
AVAILABLE KITS:
Base Kit (Kit A) – 8 section base kit; every installation will require one base kit. Base kits include two end posts – one to start the installation and one to complete the installation
Add-on (Kit B) – 3 section add-on kit. Expands a base kit "A" by three sections
Add-on (Kit C) – 2 section add-on kit. Expands a base kit "A" by two sections
Add-on (Removable Section) – Add a single removable section to the fence
PRODUCT WARRANTY: 1 YEAR MANUFACTURER'S WARRANTY – PLEASE NOTE THAT COLOUR / APPEARANCE OF FENCE MAY VARY FROM IMAGES ATTACHED.