36″ Classic Beach Ball
Toys & Floats
The 36″ Classic Beach Ball Has Been A Summertime Favourite For Decades!
Swimline turns up the fun factor by super sizing a classic beach ball! The 36″ (91.4 cm) large beach ball is a great twist on a classic water toy. It has the traditional yellow-red-blue-white design featured in a universal symbol of fun, and amps up the energy by super-sizing it. This hard to miss ball from Swimline is perfect for the beach, lake or your own backyard! The 36″ Classic Beach ball is made from durable vinyl with radio frequency (RF) welded seams and has an easy inflate valve.
The 36″ Classic Beach Ball is a standard and original style beach ball. This iconic beach toy provides fun for people of all ages! Just simply blow it up and bring it with you to the pool, beach or backyard for plenty of summer excitement.
Features:
Traditional design
Hard to Miss Ball from Swimline
Made from durable vinyl
Radio Frequency (RF) Welded Seams
Easy inflate valves
Diameter: 36″ (91.4 cm)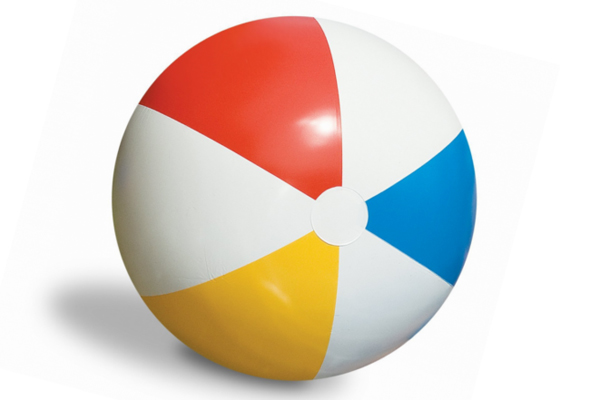 TOY-90036
bye