3M Industrial Duct Tape
Pool Accessories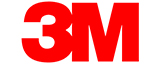 Industrial Duct Tape Is The Tool To Always Have Around!
3M Industrial Duct Tape is one of the handiest pieces of equipment to have around at all times. Whether you're looking to monitor your water level by placing a piece of tape on your stairs, identify plumbing lines, secure wires together, or tape up an old equipment box, you can trust that duct tape will do the job.
Features:
Comes in silver
2″ width
60 yards
Industrial Grade
ACC-393948A
** Prices reflect in-store pick up only. Taxes extra.