Above Ground Pool Jam Combo
Games
Above Ground Pool Jam Is The Athletes Dream For Aboveground Pool Fun!
This incredible set includes an 18' mesh volleyball net with 8 3/4′ of rope on either side. This allows the net to extend to 35.5′ total. In addition to a volleyball net, the Above Ground Pool Jam comes with a 32" long, 1 3/8″ wide, and 21" high basketball net.
Both of these items attach easily to your pools top rails and feature the insta-snap conversion assembly, making the change from volleyball to basketball nearly effortless. This Pool Game is perfect for entertaining friends and family during those summer time get togethers.
Please note that the basketball and volleyball are not included.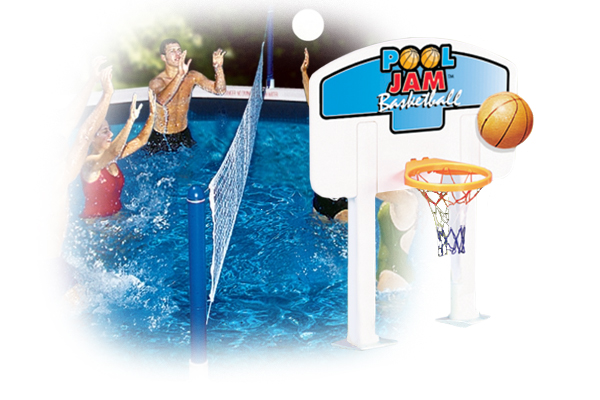 TOY-9191