Aluminum 6 ft – 12 ft Telescoping Vacuum Pole
Vacuum Poles
Aluminum Telescoping Vacuum Poles Help You Clean Hard To Reach Areas!
Clean your pool with efficiency using this Aluminum Telescoping Pole. Designed with three sections and an external cam of high-quality anodized aluminum, this pool-cleaning device will not rust or corrode. This pole can be use with brushes, leaf rakes, leaf skimmers, vacuum heads and more for a thorough pool-cleaning experience.
This item features an extra-thick hand grip and two external locking cams that target areas of your pool that are typically a challenge to clean with. This pole has added length for greater flexibility. Pick up debris with greater reach, tackle the area underneath diving boards and clean the inside walls of the pool with ease. Easily adjustable, this pool telescoping pole (6′ ft. – 12′ ft.), is a must-have accessory for pool owners. When not in use, you can shorten the pole to the 6′ position for easy storage in a closet, shed or garage.
Available Sizes: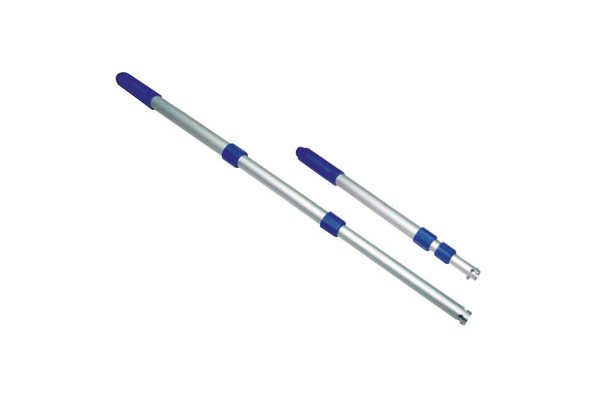 ACC-075960BU