Aqua Brite Plus 1kg
Chemicals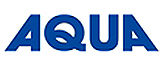 Aqua Brite Plus Reduces Skin & Eye Irritations Caused By Chloramines!
Aqua Brite Plus is a non-halogenated, containing no chlorine or bromine, oxidizing agent to be used for shock treating swimming pool water. Aqua Brite Plus dissolves completely with no calcium buildup and reduces skin and eye irritations caused by chloramines.
Features:
Non-halogenated
Dissolves completely with no calcium buildup
Reduces skin and eye irritations
CHM-27272C63
** Prices reflect in-store pick up only. Taxes extra.