Aqua Brominating Pucks 18 kg
Sanitizers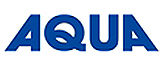 Slow Dissolving Aqua Brominating Pucks Are Safe & Effective!
Aqua Brominating Pucks 18Kg effectively control the bacteria and algae in your swimming pool water. Brominating Pucks are a safe and effective slow dissolving bactericide, algicide and disinfectant that, unlike other commonly used chemicals, perform well over a broad pH range.
Sale Price
$239
Regular Price - $288.99
CHM-03200P75PL
** Prices reflect in-store pick up only. Taxes extra.