Aqua Cop-Out 1L
Chemicals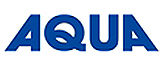 To Prevent Metal Stains & Scale Formation In Swimming Pools Use Aqua Cop-Out!
Pool owners use Aqua Cop-Out when they want to prevent stains and scale build-up from occurring. Aqua Cop-Out aids in removing existing stains and minerals such as iron, copper, and calcium. In addition, this product successfully eliminates water discolouration due to metals and minerals as well.
CHM-27106C62
** Prices reflect in-store pick up only. Taxes extra.