Aqua Filter Free 1 kg
Protect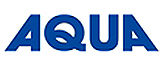 Aqua Filter Free 1 Kg Removes Deposits From Your Pool With Ease!
Aqua Filter Free effectively and economically removes oil and mineral scale deposits from filter elements in order to maintain efficient filter operation and longer filter runs. This revolutionary product even contains a solvent to emulsify sun tan lotion and body oils; perfect for pools that get a lot of swimmers!
CHM-27105C62
** Prices reflect in-store pick up only. Taxes extra.