Aqua Sparkling Clear 1 L
Sanitizers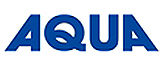 Aqua Sparkling Clear 1L Will Make Your Pool Water Sparkle!
Aqua Sparkling Clear is a superior treatment for removing suspended solids to produce crystal clear pool water. This revolutionary product flocculates fine particles and dead algae to the bottom of the pool for easy clean up.
CHM-27271C62
** Prices reflect in-store pick up only. Taxes extra.