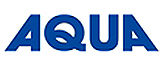 Aqua Wham-O powerfully Knocks Out The Algae In Swimming Pools!
Aqua Wham-O 3.6 L is a liquid algaecide that is used to control the growth of algae in swimming pools. This product is proven effective on green, mustard and other algae.
Features:
50% concentrated non-foaming algaecide
CHM-27104C13
** Prices reflect in-store pick up only. Taxes extra.