Aqua Wham-O Liquid Algaecide 1L
Pool Maintenance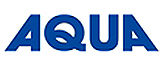 Aqua Wham-O Liquid Algaecide Prevents & Controls Algae Growth In Your Pool!
Aqua Wham-O Liquid Algaecide is the perfect solution to prevent and control algae growth in your pool. Aqua Wham-O is effective on green, mustard and other algae. Add this Liquid Algaecide to your pool and you will enjoy a summer of crystal-clear water!
Features:
50% concentrated non-foaming algaecide
CHM-27104C62
** Prices reflect in-store pick up only. Taxes extra.