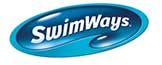 Watch The Aqualiens Transform From A Pod Into A Creature Of The Deep!
Aqualiens transform from alien pods to sea creatures all on their own as they fall through the water! Simply toss these water-activated pool toys into the water to see them morph as they dive deeper into the water.
These transforming toys are great for everyday fun at the pool, for entertaining kids at pool parties, and most importantly, for encouraging kids to swim. Aqualiens are available in bright colours that kids love; they are also easy to spot in the water!
Features:
Available in bright colours
Sold individually
Assortment includes 2 sharks (blue & red) and 2 seahorses (pink & aqua)
Easy to see in the water
Encourages swimming & skill building