Baby Spring Float Activity Center with Canopy
Floats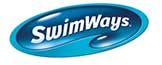 Protect & Practice With Your Young One this Season!
The SwimWays Baby Spring Float Activity Center with Canopy is a great tool to help introduce your baby to the water. This fun, comfortable floaty is equipped with an engaging play pal that your little ones can interact with. It's extremely soft mesh seat and large circumference makes for a durable, secure space for your baby. The Baby Spring Float features dual inflation chambers and child safety valves, in order to enhance protection.
With its adjustable and removable sun canopy, this floaty allows parents to make and maintain eye contact with their children while they are the pool; this gives parents the opportunity to bond with their child as they grow and develop in the water.
The Baby Spring Float Activity Center is part of the SwimWays Swim Steps learn to swim program. Swim Step 1 supports babies and toddlers as they are introduced to the water, helping them stay comfortable and happy!
Features:
Interactive play station with activities for every developmental stage
The octopus' arms hold toys baby can touch and activate
Comes with squeaker, rattle, stacking rings, teether and soft touch star
Durable fabric cover and soft mesh seat for added comfort
Large circumference and inner spring around the outside edge for added stability
Features child safety valves, dual air chambers & a patented inner spring for greater stability
Mesh play space for toys and splashing
Removable canopy offers UPF 50+ sun protection
Mesh sides on canopy allow parents to maintain eye contact at all times
Folds flat into three compact rings for portability and storage
Carry bag included
Suitable for Ages 9-24 months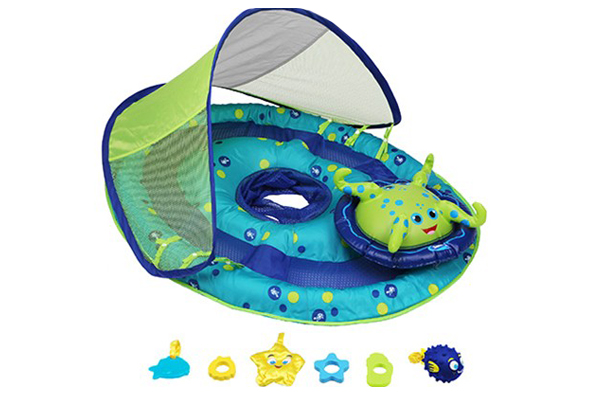 TOY-6038664