Baby Spring Float Animal Friends
Toys & Floats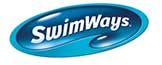 Introduce Your Baby To The Water With The Baby Spring Animal Friends Float!
Your baby will enjoy getting to know their new water playground even more with a fun pal along for the ride – the inflatable/removable animal toy rotates so baby can engage with their new friend as they float along with mom or dad. The Baby Spring Float Animal Friends is the only pool float for babies with a patented inner spring along the outside edge of the float for added stability in the water.
This adorable baby floaty has fabric covered inflation for durability and comfort, a soft mesh seat with comfortable and secure leg holes, and a mesh play space for toys and splashing. A wide base, child safety valves, and dual air chambers enhance security, giving parents added peace of mind. The removable sun canopy offers shade and UPF 50+ sun protection and the mesh sides of the canopy allow parents to maintain eye contact with their child so they never miss a smile or giggle.
Baby Spring Float makes a wonderful baby shower gift for new parents; giving parents the opportunity to bond with their child in the water as he or she grows.
Features:
Float and canopy fold flat into 3 compact circles for easy portability and storage
Perfect baby float for travel
Carry bag included
Sold individually
Recommended for babies age 9-24 months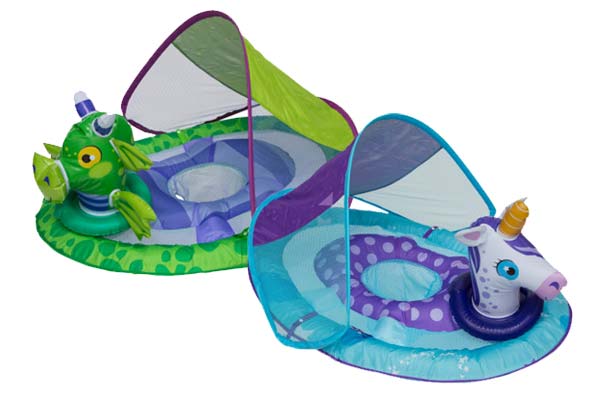 TOY-11682