Baby Spring Float – Assortment
Toys & Floats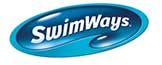 Introduce Your Baby To The Pool With The Baby Spring Float!
Designed to provide a more comfortable and secure water introduction experience, the Baby Spring Float is the only pool float for babies with a patented inner spring along the outside edge of the float for added stability. This brightly coloured inflatable baby pool float has fabric-covered inflation for added durability, a soft mesh seat with leg holes for comfort, and a mesh play space for toys and splashing.
The Baby Spring Float folds flat into 3 compact circles making it a great choice for travel or trips to the neighbourhood pool.
Baby Spring Float makes a wonderful baby shower gift for new parents; giving parents the opportunity to bond with their child in the water as he or she grows.
Features:
Includes a re-usable carry bag
Recommended for babies age 9-24 months
The wide base, child safety valves, and dual air chambers ensure security
Sold individually
TOY-6038623
** Prices reflect in-store pick up only. Taxes extra.