Baseball Glove Float
Toys & Floats
The Baseball Glove Float Will Be A Home Run This Summer!
Catch the summer fun with the Swimline Baseball Glove Inflatable Pool Float. This over-sized, super comfortable and inflatable Baseball Glove Float lets you relax in the pool in sporty style.
This giant inflatable float is realistically rendered, complete with leather stitch graphics and lettering, and is great for sunning and relaxing on in the water. The heavy duty, over-sized vinyl pool float is cupped so you can prop yourself up. This float has room for one adult or two children, and makes a great pool decoration! Kids and adults will love this baseball themed lounger that is designed to look good and last for many pool seasons.
Product Specifications:
Length (Inflated): 62 inches
Width (Inflated): 49 inches
Height (Inflated): 16 inches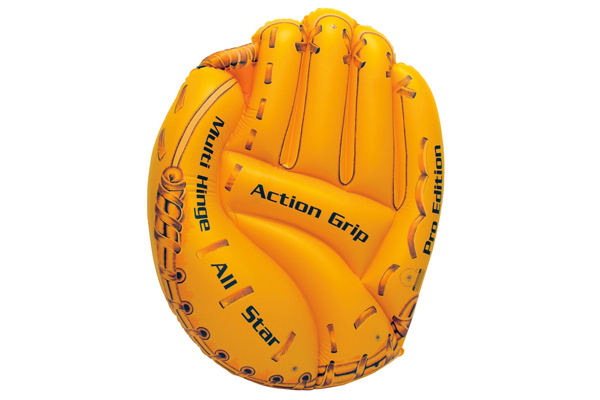 TOY-90844