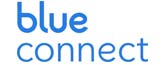 Blue Connect Plus Gives It's Users Peace Of Mind!
Blue Connect Plus, the smart pool analyzer, is a device that combines a water quality sensor and smart algorithms that mix water data, weather data and user data. Blue Connect Plus, and its smartphone app, help you look after your pool 24/7, even if you aren't near your pool. Thanks to Blue Connect, there is no more uncertainty about what is happening with your pool while you are in it or away. Blue Connect Plus gives users access to Virtual Pool Care, a powerful web platform that allows your local pool professional to monitor your pool remotely, providing the ultimate peace of mind.
Your Blue Connect is a connected object that communicates automatically via the Sigfox network, without having to go through your home network. If your location does not allow access to this network, you can connect the Blue Connect to your Wi-Fi network through the Blue Extender.
The Blue Connect Plus is made for all salt pool types, where the device is likely to be installed in the technical room using the included Tapping Saddle Adaptor, BlueFit50.
Features:
All-in-one Blue Connect sensor that measures and analyses
Measures temperature, pH levels, ORP, water conductivity, salt levels and chemicals
Cutting edge Blue Connect microchip
Elegant and smart design
Designed to fit all shapes, styles and types of pools
Step-by-step easy assistant program
Optional Blue Extender connects your Blue Connect to your home network WiFi