Blue Protective Solar Sheet
Solar Covers and Reels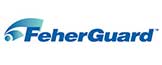 Protective Your Solar Cover With The Blue Protective Solar Sheet!
The blue protective solar sheet measures 24 feet by 40 Inches, and is used on your solar blanket when it is off the pool and potentially exposed to direct sunlight or other elements that could cause it to deteriorate. With extra UV inhibitors built-in, use this protective sheet whenever your cover is off your pool and protect the investment you've made in your solar cover!
Use this sheet to shield and protect any Solar Blanket / Cover.
ACC-BPS