Character Snorkel Mask
Goggles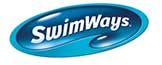 Become Your Favourite Character Underwater With A Character Snorkel Mask!
The Character Snorkel Mask by SwimWays brings a fun and imaginative experience to any underwater adventure. These fun masks allows kids, and adults, to become their favourite Disney, or Marvel Characters. These masks are a great swimming tool to encourage and add to the fun when your children are learning how to swim. These beautifully detailed masks range from your favourite Finding Nemo Characters and Disney Princesses, to Marvel Superheroes!
The easy-adjust head strap and soft water tight seal, create a custom snug fit for your little ones. See-through scrim allow kids to see out while they're swimming, but everyone else will see their favourite Character! Character Snorkel Masks are sold individually, and are suitable for Ages 3+.
Features:
Easy-adjustable head strap for a custom fight, water tight seal
See-through screen allows kids to see out; while everyone sees the Character
Sold individually
Suitable for ages 3 +
TOY-28021