Clear O3 Ozone System
Ozone and Ionizers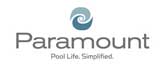 Clear O3 Ozone System Brings You Healthy & Clean Swimming Water!
The Clear O3 Ozone Water purifying system, is the perfect addition to any new or existing pool. Paramount's Ozone System design, prepares to produce the cleanest water possible. The Ozone system actively breaks down non-living waste products in your pool water.
When chlorine combines with unhealthy by-products, side-effects such as: irritated skin, have been linked to asthma, and other ailments. The use of ozone reduces the demand for pool chemicals by up to 70%. This allows for the chlorine in the pool to work more effectively as a disinfectant.
Product Specifications:
New Flow Meter is easy to read and is simple to set for maximum efficiency
Clear O3 has the highest concentration of Ozone; with the least amount of air injected into the system
Changing UV bulbs is easy and can be completed in a matter of minutes
Clear O3 reduces chemical demand by up to 70%; making your pool chemicals work more effectively
Introducing Ozone into the pump actively removes chlorinated compounds
ClearO3 requires no routine maintenance
Reduces chemical use, ClearO3 provides a more environmentally sensitive solution, and the only byproduct is oxygen
For use with above ground, onground, and inground pools
Sale Price
$679
Regular Price - $799
ACC-004402388000
** Prices reflect in-store pick up only. Taxes extra.