Club Pro Ultimate Opening Kit
Pool Opening Products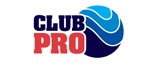 Start Your Season With Confidence By Using The Club Pro Ultimate Opening Kit!
The Club Pro Ultimate Opening Kit is premium for pool openings. Featuring up to 80,000 litres (21,000 gallons) of quality chemicals, and treat both above ground and inground pools. Make your pool shine with crystal clear water using the following 3, included products.
Premium Pool Opening Kit Includes:
Chlorine-free oxidizing shock – 1 KG – to rid the water of organic matter
Stain and scale preventer (a sequestering agent) – 1 Litre – to protect your pool surface and prevent algae from forming
Concentrate – 1 Litre – non foaming algaecide to kill existing algae spores prevent algae from forming
Directions For Use:
Ensure that you have already filled your pool with water and the pump is running
Add the stain and scale product to the pool to allow the pump to circulate the water for approximately 30 minutes
Broadcast across the surface of the pool, the oxidizer and allow for the pump to circulate for approximately 60 minutes
Add the bottle of algaecide by walking around the edge of the pool and allow for chemicals to continue to circulate overnight
The following day, test the pH and ensure that it is between 7.2 – 7.6
Start chlorinating your pool
CHM-27125C09C1
** Prices reflect in-store pick up only. Taxes extra.