Colour Brite Air Mat
Toys & Floats
The Colour Brite Air Mat Is A Classic & Reliable Summer Float!
The Colour Brite Air Mat has a basic, multipurpose design. This float is perfect to lay on in the pool or at the beach. It is 72″ by 27″ in size and is available in two colours.
You will float around any swimming pool with ease thanks to the Colour-Brite Air Mat. This float is also great for kids to jump on and rough house with! Let this heavy duty, brightly coloured vinyl float liven up any pool party or beach trip.
At this incredibly low price, you can buy multiples of these floats for your next pool party.
Features:
Available in vivid yellow or purple
Dimensions: 72″ x 27″
Cool & contemporary transparent colour
Sturdy I-beam construction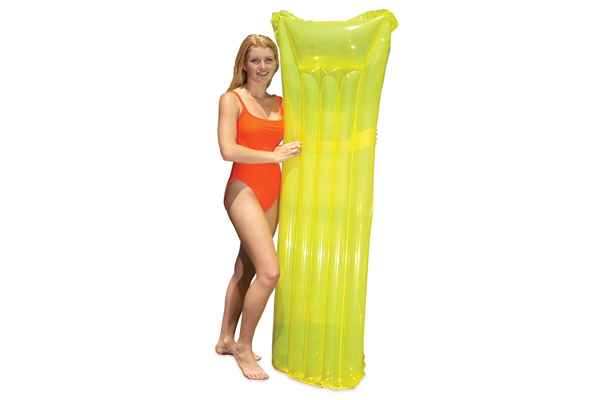 TOY-9014