Cool Jam Pro Basketball
Games
Sink A Three Pointer From The Pool With Cool Jam Pro Basketball!
The Cool Jam Pro Basketball Game is for the true athletes out there who want to practice for the next big game even when they're in the pool. This commercial grade set comes equipped with a durable and adjustable multi-height backboard to make your game as easy or tough as you want.
The game quality metal hoop and heavy duty net make this set feel like the real thing, while the built in pass back ramp that's conveniently placed at the bottom of the backboard, makes getting the ball back easier than ever. The Cool Jam includes a regulation size game ball so you can practice dropping the rock even in your pool.
Features:
Includes a regulation size game ball
Game quality metal hoop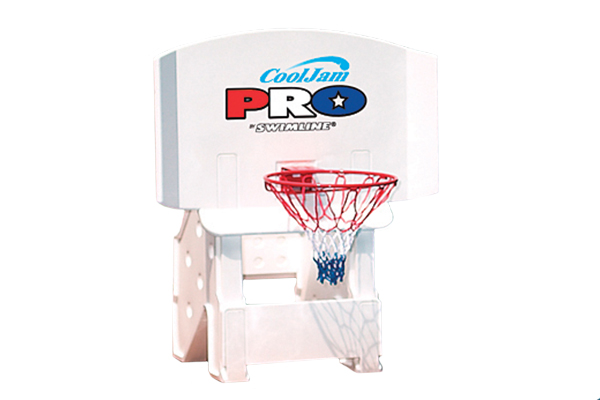 TOY-9195