Versamount Torsion Spring Lifter
Hot Tub Cover Lifters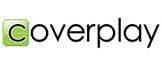 Make Relaxing Easy With The CoverPlay Versamount Spring Lifter!
The Coverplay versamount cover lifter system provides a sturdy and durable solution for opening and closing your hot tub. Engineered with powder coated aluminum, let this resilient mounting system provide years of worry free enjoyment. With a hot tub, the issue you'll run into is having to constantly open and close your cover, which can become a hassle over time if you don't have a cover lifter. However, with a cover lifter, you're experience will be dramatically different. Rather than struggling to open and close your cover every time you plan to use it, you can easily slide the cover off with ease, allowing you to enjoy your relaxation once you're done your soak.
Features:
Mount to spa cabinet or deck
Unique Forward Fulcrum™ safety design
Reduce shock loads and make opening and closing easier
Powder coated aluminum
ACC-VMTSMG
** Prices reflect in-store pick up only. Taxes extra.