Cupro Nickel Propane Gas Electronic Ignition
Propane Heaters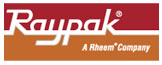 The Cupro Nickel Propane Gas Electronic Ignition Is Energy Efficient!
Your pool and spa is a long-term investment that you, your family and friends will enjoy year after year. Now, there's an easier way to enjoy that investment more often, more reliably and more efficiently throughout the year, with the Raypak pool and spa heater.
FEATURES:
PolyTuf Textured Powder Coating – The Raypak gas heater has a polyester-coated, non-corrosive cabinet that is more durable than solvent-borne and waterborne-coated metal cabinets. Every piece of sheet metal goes through a 7-stage wash system, making certain the powder paint has a perfect bond. Underneath the tough, yet beautiful finish you will find galvanized metal that offers superior rust prevention and years of durable service
Wind-Resistant Design – No need for fans to combat drafting problems under normal conditions. This heater is designed to draft naturally in outdoor installations with its exclusive low-profile design. It is so thoughtfully and carefully designed, it actually protects itself from the things that tend to stifle ordinary pool and spa heaters. It delivers uninterrupted heating performance regardless of falling leaves, wind, airborne debris, rain, downdrafts, updrafts, sleet, snow, etc
Control Options – The digital system (pictured) requires external power (120VAC or 240VAC) and generates a pilot only when there is a call for heat. It provides simple setup and easy programming, as well as easy-to-understand diagnostics and simple connections to remote controls
Polymer Headers – Polymer headers prevent rust stains from harming your pool's surface, giving you years of trouble-free swimming pleasure
Cupro Nickel Heat Exchanger – The cupro nickel heat exchanger material provides more protection against aggressive water chemistry, making this unit salt-friendly, while still allowing maximum heat transfer to be attained and maintained
CPVC 2″ Water Connections – Standard with every Raypak is a set of 2″ slip-fit CPVC water connections to make your installation secure and effortless
Condensation Protection – The Unitherm Governor inside the header helps reduce condensation from low inlet water temperatures. It automatically regulates the water flow to help keep the water temperature in the heat exchanger above 105°F. Both water temperature and water flow rate are controlled to eliminate condensation, sooting, and scale build-up that can shorten heater life
High Flow Rates – The Raypak gas heater comes with an automatic bypass built into the header. You'll find that the heater is capable of handling water flow at a rate up to 125 GPM
Burner Tray – Every burner tray is built to last, from the stainless steel burners to the aluminized metal used in the heat sensitive areas. Innovative design allows for the easy removal of the tray and burners for servicing
Fire Tile – A ceramic fibre combustion box keeps your heater running efficiently while keeping the outside jacket cool. By using this space-age material the heater won't retain residual heat after it is turned off, allowing it to be installed without the use of costly metal heat sinks
Fuel-Efficient – Energy-smart Raypak heaters consistently achieve the highest efficiency ratings. They exceed all federal and state standards
Available for natural gas or propane
Available Sizes:
199,500 BTU – 20″ H x 38″ W x 28″ D
266,000 BTU – 23″ H x 38″ W x 28″ D
332,500 BTU – 26″ H x 38″ W x 28″ D
399,000 BTU – 29″H  x 38″ W x 28″ D
IMPORTANT NOTES:
Your heater must be installed by a Licensed Gas Technician in order to be eligible for Warranty
You will need to buy the same size heater as the one you already have, or smaller! Failing to do so can result in your plumbing and gas lines not working properly
Please consider your concrete pad size! Many heaters get bigger with a larger BTU size, therefore, your concrete pad will need to be bigger and your plumbing requirements will change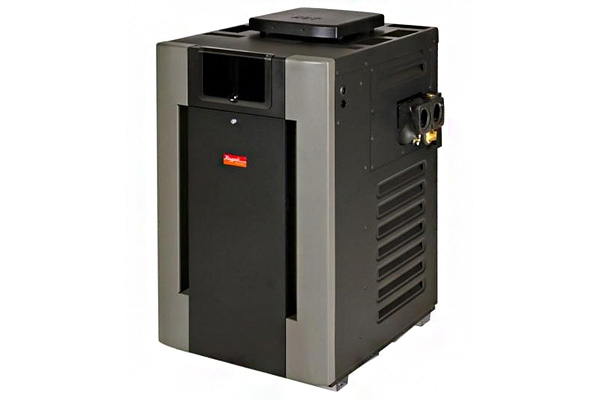 Please note: Due to high demand and COVID-19 impact, many Raypak heaters are limited supply or unavailable. Please contact your local store for availability.
| Code | Reg Price | Sale Price |
| --- | --- | --- |
| HTR-PR206AEPX (199000 BTU) | $2599 | $2199 |
| HTR-PR266AEPX (266000 BTU) | $2599 | $2499 |
| HTR-PR336AEPX (332000 BTU) | $3299 | $2899 |
| HTR-PR406AEPX (399000 BTU ) | $3799 | $3299 |