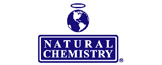 This Two Part System Reduces Excess Levels of Cyanuric Acid In Pools!
The CYA Removal Kit takes cyanuric acid (also known as CYA, conditioner or stabilizer) out of pool water. Prolonged use of stabilized chlorine can cause CYA levels to build up over time. The CYA Removal Kit reduces high levels of cyanuric acid to help you achieve the ideal range for a swimming pool of 30-50 ppm. This revolutionary two-part system works without the need to drain or dilute water from a pool. The CYA Removal Kit treats up to 25,000 gallons of pool water with cyanuric acid levels up to 150 ppm. Please note that this product works better when chlorine levels are on the lower side. This kit is recommended for outdoor pool use only.
Directions For Use:
Water temperature should be above 65 degrees
Chlorine feeds, salt chlorine generators, or mineral systems should be emptied or shut off prior to use
Use test trips that are included in this kid to assess your pool water
Prior to treating ensure that water is properly balanced and free of algae and debris
CYA Remove Step 2 must be added to a 5 gallon bucket of warm water (75°F- 90°F) for a minimum of 4 hours prior to product addition
Please do not leave this bucket unattended or within reach of children
Allow time for results as this process may take 7-10 days
CHM-07431
** Prices reflect in-store pick up only. Taxes extra.