Cyclone Spinner
Toys & Floats
The Cyclone Spinner Is Unlike Any Pool Float You've Seen Before!
The Cyclone Spinner pool float features a three tiered design for maximum support and stability while your young ones play. There are 5 regions that are able to fit one child per section making this one of the most fun 5 person floats available. Each section comes equipped with dual handles for safety. The tri-colour design looks like a blast that is sure to keep your kids entertained for hours on end.
If you're feeling adventurous, have an adult safely rotate the Cyclone Spinner and have the young ones hold on.
Features: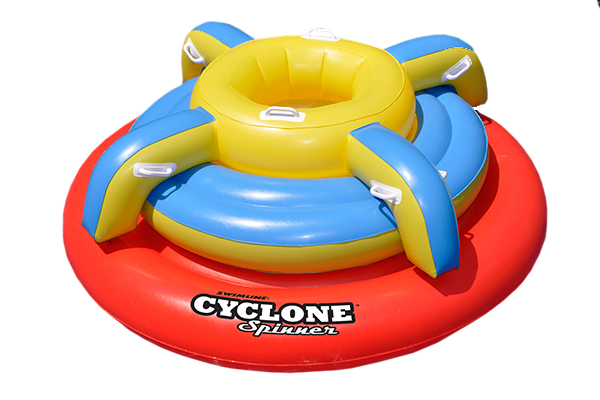 TOY-90586