Deluxe Floating Chair
Floating Chairs
The Deluxe Floating Chair Brings You Lasting Comfort Season After Season!
The Deluxe Floating Chair is the best way to lounge and spend your day in luxurious comfort. The Deluxe Floating Lounger features a comfortable, durable textilene seat and is made from chlorine resistant material which helps to prevent colour fading. As a result, the Deluxe Floating Chair comes complete with lasting protection.
With its easy to assemble construction, the lounger features two large, unbreakable polymer floats and two beverage holders to keep your thirst quenched in the heat of the summer. Finally, the rugged frame is designed for many summers of pool or beach fun; making sure you enjoy perfect rest, and relaxation everyday!
Features:
Chlorine resistant material which prevents colour fading
Easy to assemble construction
2 large and unbreakable polymer floats
2 beverage holders
Comfortable and durable seat
Colour: blue
Outside width: 36″ Inches
Inside width: 21″ Inches
Back height: 27″ Inches
Seat to foot: 33″ Inches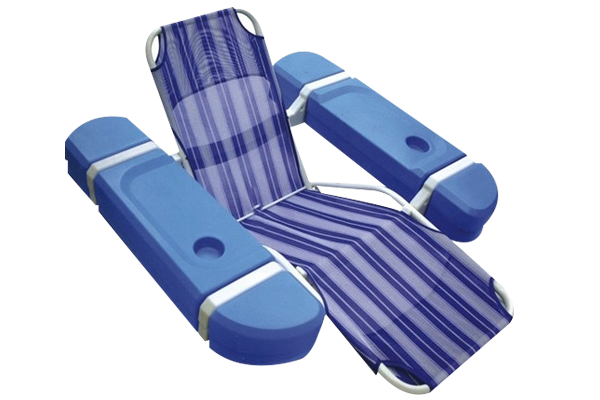 TOY-ACM111P