Deluxe Inflatable Mattress
Toys & Floats
The Deluxe Inflatable Mattress Is The Best Float For Relaxation!
This 76" long and 29" wide floating mattress features a sleek two tone see through colour combination. The unique feature is the reflective bottom that allows the sun to pass through the float to tan your back as you lay face up. This incredible design is dual purpose meaning you save time by tanning both sides at the same time. Built with heavy duty vinyl construction so you get tons of summer tanning time.
Ideal any night around your pool, taking it to the beach with friends, or for family trips up to the cottage.
Features:
Measures 76″ x 29″
Heavy duty, durable vinyl construction

Multiple rows of curved cushions running the entire length of the float

Included pillow adds to overall comfort

Silver bottom reflect the sun onto you

Simple stem valve for easy inflation/deflation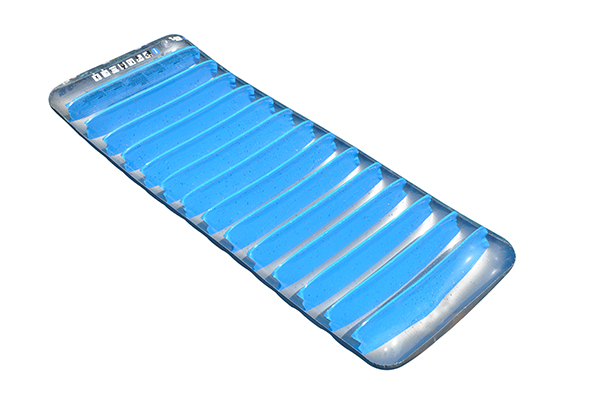 TOY-9034