Deluxe Lounge Chair
Toys & Floats
The Deluxe Lounge Chair Is The Best Tool For Summer Relaxation!
Soak up some rays as you relax on the Deluxe Inflatable Pool Lounge Chair. The Deluxe Lounge Chair by Swimline is an inflatable lounge complete with arm rests and a supportive head rest. The lounger has a built-in cup holder and is long enough to accommodate most adults.
This Deluxe Lounger will provide optimal comfort for people of all ages. The inflatable pool lounger has multiple air chambers and offers the comfort of a poolside lounge chair. The added hole feature, in the foot area, is helpful for when floaters want to cool their legs or feet off during hot summer days.
Features:
Dimensions: 66″ long
Colour: Pink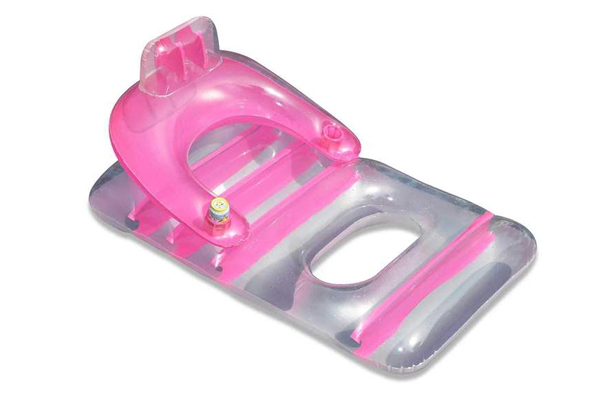 TOY-9041