Deluxe See-Thru Vacuum Head
Manual Vacuums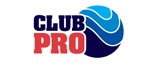 The Deluxe See-Thru Vacuum Head Allows You To View Debris While You Clean!
The Hayward Deluxe Vacuum Head with Swivel Adaptor is a see through, plastic vacuum cleaner, with easy adjustment and a wide range of compatible handles. This vacuum cleaners is also weighted to keep the vacuum submerged to make cleaning your swimming pool easier than ever before!
The see-thru plastic head allows you to see the areas you are cleaning which ensures all the algae, dirt, and debris has been removed. The vacuum bristles are tough on dirt and gentle on your liner.
Features:
"See-thru" design for fast and easy cleaning
Long-wearing brushes quickly loosen tough algae spots
Contoured shape provides for easy corner and step cleaning
360-Degree swivel connector ends aggravating hose tangling
ACC-VH06BU