Deluxe 8 ft – 16 ft Telescopic Fiberglass Yellow Vacuum Pole
Vacuum Poles
Deluxe Telescopic Fiberglass Vacuum Poles Will Satisfy Your Pool Cleaning Needs!
The Deluxe Telescopic Fiberglass Yellow Vacuum Pole stretching from 8′ – 16ft is the longest, and strongest available. This durable and telescopic vacuum pole is universally compatible with all vacuum cleaner heads and extends from 8 to 16 feet in length.
Extend the fibreglass pole to it's full length to clean hard to reach spots around your pool! Poles are yellow in colour with a black handle for easy visibility.
Features:
Material: Strong, durable fiberglass
Vacuum Pole extends 8 ft to 16 ft in length
Colour: Yellow pole with black hand grip
Compatible with all vacuum cleaner heads, skimmer nets, leaf nets, etc.
Telepole will not splinter, dent, kink, or corrode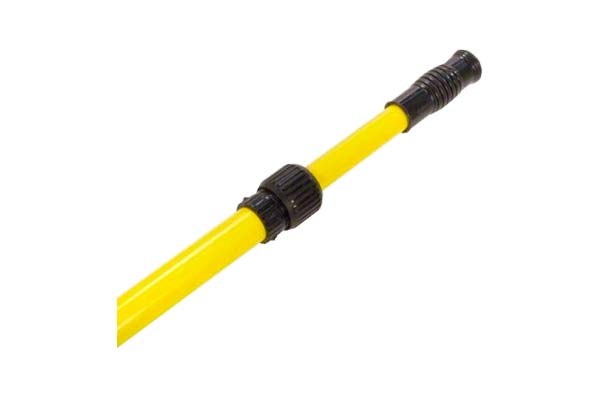 ACC-075690BU