Dive N' Glide Shark
Toys & Floats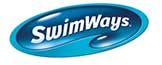 The Ultimate Pool Toy Is The Dive N' Glide Shark!
The SwimWays Dive N' Glide Shark is a shark-shaped pool toy that stealthily moves through the water like a real shark, gliding up to 20 feet underwater! With a flip of the wrist, this fearsome creature dives down to the depths of the pool and glides back to the surface all on its own.
Fun to watch and chase, the Dive 'N Glide Shark is also a great tool for encouraging new swimmers to practice their underwater swimming skills. This fun dive toy is totally kid-powered – no batteries required! Sold individually. This toy is recommended for kids age 5 and older.
Features:
Recommend for ages 5 and up
Glides up to 20 feet underwater
No batteries required
TOY-6038706