Dive Salt Sanitation System
Sanitation Systems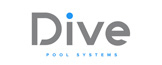 The Dive Salt Sanitation System Converts Your Pool To Salt Water For You!
Dive Smart Sanitizer G1 is a self-powered and self-contained water sanitizer device for swimming pools. It converts salt to chlorine in your pool, so you don't have to buy and manually add chlorine to your water. The Dive Salt Sanitation System combines two effective disinfection and algae control technologies, saltwater chlorine generation and copper ionization, to produce both chlorine and copper ions to effectively sanitize your pool and prevent algae growths.
In addition, the Dive Salt Sanitation System comes with built-in Wi-Fi connectivity and a powerful web and mobile application that lets you remotely monitor and control the operation of your device. Adjust chlorination and algaecide rates, see your pool system's water flow rate, temperature and salinity. You'll also receive notifications when anything changes.
Features:
Installation and Operation Manual
Two 2″ to 1.5″ Reducer
Two 2″ PVC Unions
Plumbers Tape
4oz PVC Element
Pipe Cutting Template
Product Specifications:
Dimensions (Length × Diameter) – 41.5 cm × 12.1 cm (1 in. × 4.75 in.)
Weight – 2.9 kg (6.4 lb)
Maximum Pressure – 25 psi
Maximum Water Temperature – 50 oC
Flow Rate – 94.5 L/min – 170.1 L/min (25 gpm – 45 gpm)
Salt Level – 4000 parts per million (4 grams/L)
Chlorine Output – 143 grams/day (0.32 lb) @30gpm flow rate; 233 grams/day (0.51 lb) @35gpm flow rate; 345 grams/day (0.76 lb) @40gpm flow rate
Copper Output – 7.26 grams/day (0.016lb)
Maximum Pool Size – 45,360 L (15,000 Gallons) @30gpm flow rate; 75,600 L (20,000 Gallons) @35gpm flow rate; 131,400 L (30,000 Gallons) @40gpm flow rate
Output Voltage – 30 VDC (MAX)
Output Current – 7 ADC (Max)
Sale Price
$1199
Regular Price - $1299
C84826471