Baby Ducky Seat
Toys & Floats
Your Little One Will Love Splashing Around In the Baby Ducky Seat!
The Swimline Fabric Covered Baby Ducky Seat is equipped with a heavy-duty inner vinyl radio frequency (RF) welded tube for added safety and is an ideal choice for kids between 6-months and 1-year. The Ducky Seat features high quality vinyl construction with radio frequency (RF) welded seams and is easy to inflate-and-deflate with its stem valve.
This Ducky Seat is blanketed by soft fabric for added comfort. Seat is reinforced for increased safety. The Baby Ducky Inflatable Seat is bright ducky yellow with great graphics. Inflatable has a 20″ (50.8 cm) diameter.
Features:
Reinforced seat
Made from heavy-duty vinyl
Radio Frequency (RF) Welded Seams
Ideal for kids between 6 months to 1 year
Easy to inflate and deflate stem valve
Tough inner tube
Fabric exterior
Diameter: 20″ (50.8 cm)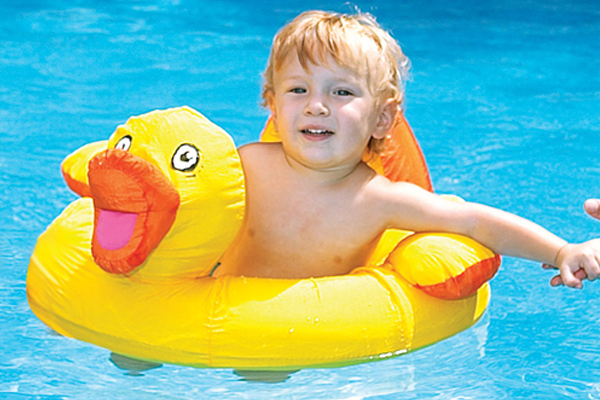 TOY-9875