Eaten Alive Shark
Toys & Floats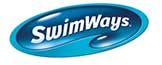 Swim In The Jaws Of A Shark This Summer With The Eaten Alive Shark Float!
Take a bite out of summer with the Eaten Alive Shark Pool Float from SwimWays. This creatively designed pool float has seating in the jaws of the shark, with a built-in cup holder on the side fin. This fun float is made to look like you are about to be swallowed by this jawsome creature from the deep.
You can float along sitting up in the "jaws" or strike a pose hanging over the edge of the teeth for hilarious summer selfies. These fun floats are great for pool parties, spring breakers, or just for hanging out at home with your favourite carnivore.There will be an added some-fin to all of your poolside selfies with the Eaten Alive float by SwimWays.
Features:
Built-in cup holder
Popular for pool parties
Multi-functional: Sit upright in the 'jaws,' or hang over the edge of the teeth and float
PVC construction
Dimensions: 40″ W x 60″ L x 40″ H
Suitable for ages 5 and up
2 separate air chambers offer increased stability
Air pump included: No
Material: Vinyl
Capacity: 1 person
Recommend for ages 5 and up
Colour: Blue and pink
Weight: 3 lbs
Manufacturer warranty: 1-year warranty
Directions For Use:
Remove valve caps
Inflate lower seating air chamber by mouth or air pump
If using air pump, do not over inflate!
Float should seem full but not firm to the touch
When inflated, immediately stop pinching valve base to stop air flow and replace cap
Repeat steps 1-4 for the second backrest air chamber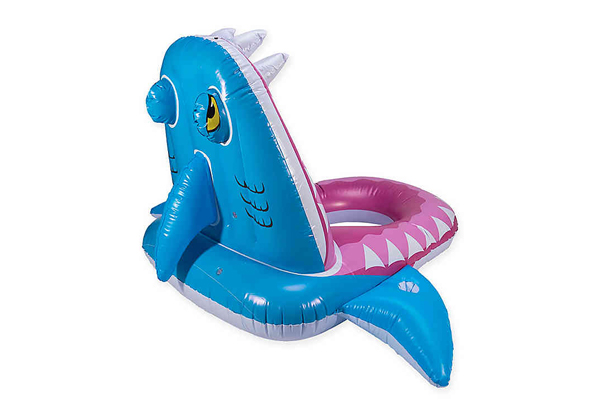 TOY-6044256