Electric Cover Pump
Pumps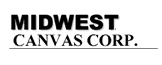 Avoid The Stress Of Opening Your Pool With The Electric Cover Pump!
The Electric cover pump by Midwest Canvas, will make opening your pool quick and convenient this season! This pump will help to easily drain any excess water off of your winter pool cover. At a rate of 350 Gallons per hour, this pump can be used for both inground or above ground swimming pools.
The Electric Cover Pump us able to be fully submersed in water; the cover pump hooks up to a standard garden hose for easy discharge. This product includes a reusable, clog resistant mesh filter, and can remove water down to 1/8th of an inch, off of your cover surface. The 25′ foot long cord also makes use and installation simple and efficient.
Features:
Designed for use with both Above ground and Inground pools
Full submersible
Ideal for removing water off of pool covers
Connects to a standard garden hose
Reusable clog resistant mesh filter
25′ foot long power cord
ACC-195091
** Prices reflect in-store pick up only. Taxes extra.