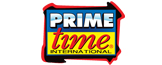 Take Aim & Have Fun In The Pool With The Eliminator!
Water blast your pals in the pool with the always entertaining Eliminator, by Prime Time International. To use, simply place the Eliminator underwater and pull back the trigger to load it up with pool water. To blast, lift the Eliminator out of the water and push the trigger forward!
The Eliminator is recommended for children ages 6 and up.