Ergo Orange Kickboard
Toys & Floats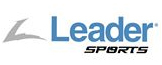 The Ergo Orange Kickboard Offers Users Better Balance & Buoyancy!
The Ergo Orange Kickboard offers new and improved density for better balance and buoyancy to increase aquatic workout efficiency. This innovative pool accessory is a must-have in your aquatic workouts.
Enjoy this kickboard's ergonomic design, smooth tapered sides and two side handgrips for a relaxed grip while working out.
Features:
New and improved – higher density for better balance and buoyancy
Ergonomic design, smooth tapered sides
Improves training technique
Wider armrest base reduces shoulder strain
Two side handgrips for relaxed grip
Finger groove under board makes changing lanes easy
High density, closed cell foam construction
TOY-SA2470B75