Everwood HD Step
Hot Tub Steps and Rails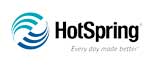 Everwood HD Step; Making It Easy To Climb In & Out of Your Spa!
The Everwood HD Step takes its style and design from the original Everwood, but creates a sleeker, more refined look. The two tone colour combination can be found on all the models that enhances the natural wood colouring, while also providing emphasis on the step section itself. Specifically designed to match the Everwood HD cabinets, but can pair with almost any design.
These 32" steps provide the safety required for backyard fun!
Features:
32" in length
Rigid polymer construction
Heavy duty, wear resistant
Perfect for the everwood cabinetry, matches great with any model
Rich colours, and natural wood appearance
Available Colours: Teak, Mocha, Monterey Gray