Everything Bagel Float
Toys & Floats
Your Favourite Breakfast Is Now Your Favourite Float!
What do you like on your bagel? The Swimline Everything Bagel Float comes with the works! This float is cream cheese white on one side and decorated with poppy seeds and other favourites on the opposite side. This large tube style float with realistic graphics will make you hungry just looking at it, and the print will bring smiles to all!
The Everything Bagel Float is equipped with bungee connectors allowing rafting up with two Everything Bagel Pool Floats, and is made from high-quality, durable vinyl for maximum durability. This float comes complete with easy inflate valves that will get you in the water in no time at all.
The Swimline Everything Bagel float is 48 inches in diameter and will last for many summers to come.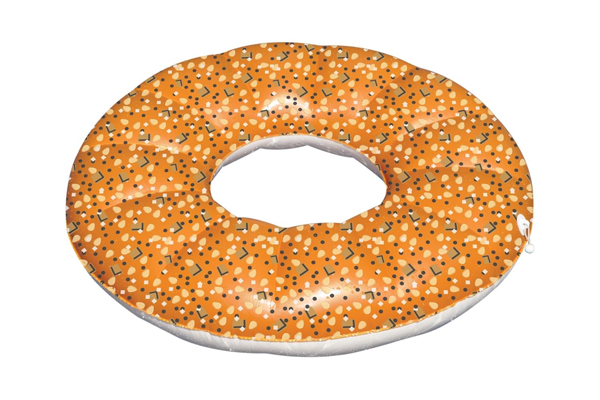 TOY-90641