Face To Face Lounger
Toys & Floats
The Face To Face Lounger Is The Ultimate Float For You & A Pal!
This pool lounger features an inflatable mattress that can accommodate two people with opposite orientation. It also includes two cup holders for holding your favourite beverages. The onboard ice bucket keeps your drinks cool. This lounger is made from a heavy-duty vinyl material, which keeps it strong and long-lasting.
The blue colour of the lounger balances well with the aqua theme. Lay down flat on this lounger and distress yourselves on a sunny day. The Face to Face Pool Lounger from Swimline is specially designed for adults. It is an excellent addition to your pool collection.
Features:
Heavy-Duty Vinyl Construction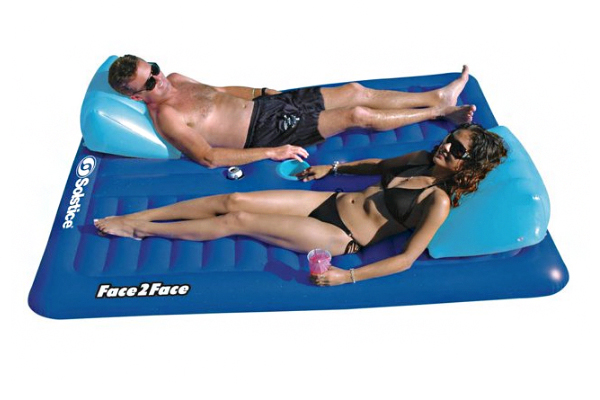 TOY-16141SF