Feherguard Eyeball Wrench
Pool Closing Products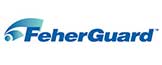 Open Your Return Jets Eyeball Easily With The Feherguard Eyeball Wrench!
The Feherguard Eyeball Wrench is a must have tool in order to service your equipment on a moments notice. This handy, compact, and inexpensive tool makes opening your return jets eyeball easier than ever. Thanks to the specially designed grooves that fit directly into the jets.
Features:
Compact size
Ribbed outer edge for grip
Specifically designed for return jets
Regular Price
$1.99-$12.99
ACC-WR
** Prices reflect in-store pick up only. Taxes extra.