Flexi Dive Sticks
Toys & Floats
Have Fun Diving For The Bright Coloured Flexi Dive Sticks With Friends!
The Swimline Flex Dive Sticks Game contains water weighted flex-sticks that sink to the bottom of your pool for underwater swimming fun. The non-rigid, brightly coloured, design provides safe and easy underwater fun.
Play a dive game with yourself or with friends while you sharpen your underwater swimming skills!
The Flexi Dive Sticks are only to be used in water in which the child is within its depth and under adult supervision.
Features:
Package includes 6 sticks
Numbered 10, 20, 30, 40, 50 and 60 for different twists on game play
Assorted bright colours for easy visibility underwater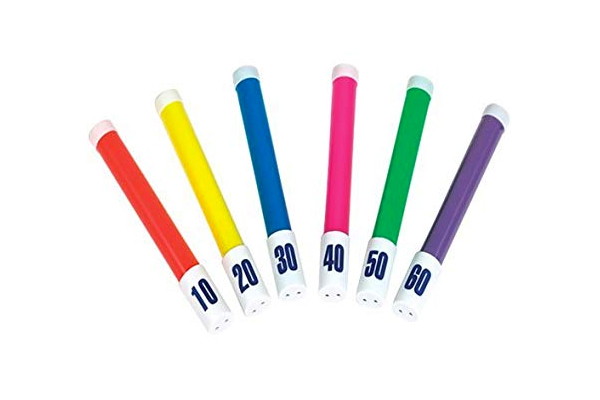 TOY-9130
bye