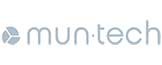 Flo Lights Illuminate Your Backyard With No Added Fuss!
The Flo Light by Muntech is the only pool light with no wires! This light uses the flo of water through your return jet to produce light into your swimming pool. Screw the light into any standard pool wall return jet. The normal flow of your water will spin a self-container generator in order to power the 8 LED lights.
Majority of pools lack lighting, as pool lights must be planned and electrically wired in during the construction of the pool itself. The added expense of installation, lights, and replacements bulbs are reason behind the lack of lighting. With FLO Light's wireless, eco-friendly solution there is not need to ever swim in the dark again!
Features:
Fits standard 1 1/2″ pool returns
8 long-lasting LED's with a center directional eyeball
NEW FLOlight Wireless model
Thread this light into any standard pool wall return line fitting
Instantly lights the pool; powered by force of water
Compatible for both aboveground and inground swimming pools
Colour lenses are also available
ACC-24738