Frog Log Pool Escape Ramp
Pool Accessories
The Frog Log Is A Helpful Escape Ramp For Little Critters!
The Frog Log pool escape ramp is a floating platform that sits near the wall of your pool and on your pool deck. This swimming pool escape ramp allows critters of all sorts to have easy access to get our of your pool. Simply attach the weighted fabric pouch to the pool deck and the floating platform in the water. You can place multiple around your pool if you feel it is required.
Animals will instinctively swim to the edge of your pool looking for a way out, if they bump into this device, they can escape easily and safely.
Features:
Saves native wildlife
Over 98% effective
Keeps water clean
Eliminates bacteria from animals
Reduces pool maintenance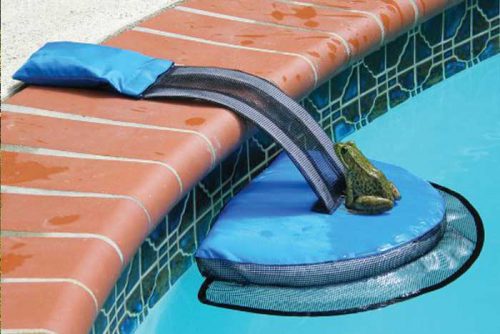 TOY-70200