G3 Inground Pool Cleaner
Suction Side Pool Vacuums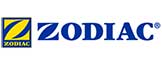 The G3 Zodiac Inground Pool Cleaner Gives You An Efficient & Effective Clean!
The Zodiac G3 inground pool cleaner delivers efficient and effective cleaning performance of your pool floor, walls and steps. The G3 utilizes the patented Quick Release Cassette technology and 36 fin disc to provide the best overall clean. This Zodiac cleaner quickly inhales small and medium debris while thoroughly cleaning your pool floor, walls and steps.
This cleaner includes long life hoses that are durable and scuff-resistant, suitable for all pool surfaces, along with a FlowKeeper™ Valve. This compact self-adjusting flow control valve automatically regulates water flow, ensuring peak performance even with low-speed pumps. The G3 cycles on/off with the pool filtration pump vacuuming and cleaning all surfaces randomly throughout the pool. The coverage of the G3 is dependent on the pool's shape and available water flow.
Features:
For use with inground pools
Connects into the skimmer with a 1.5″ vacuum line
1 Year Warranty
39′ of feed hose
For use on tile, vinyl, unite, and fibreglass pool surfaces
ATC-W03000